Alas, Thanksgiving break has come to an end. Back to reality this morning for the next three weeks. But on a separate note, I cannot believe it is December already! My birthday is next Saturday, my 3 year blogiversary is next Monday, and Christmas is just a few short weeks away! Really, where has the time gone?!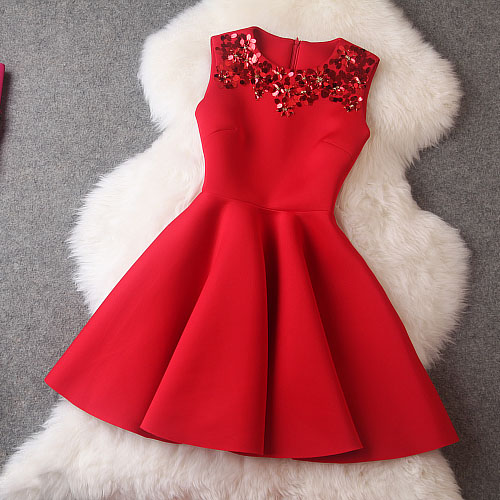 This is actually the perfect Christmas dress.
Last Monday morning I woke up to the news that I had won another giveaway! This time I won a faux fur vest that I believe will be similar to this one… so I have been all over Pinterest and blogs trying to get styling inspiration. I always felt I couldn't pull off fur, but now that I am getting one for free I really have no excuse not to try!
Can I just throw out a quick comment that if anyone doesn't know what to give me for a gift, a pair of J. Crew socks will do! 😉
This makes my heart skip a beat haha! Love bright colors and baubles!
Oh yeah, exciting things are coming next week! Stay tuned! #TTCChristmas
xo, Scarlett