Recently I was going through my Twitter when I saw that Quincy had tweeted about aerie's new campaign where their ads were completely untouched. Intrigued, I clicked the link to see what it was all about. I ended up absolutely loving what aerie did!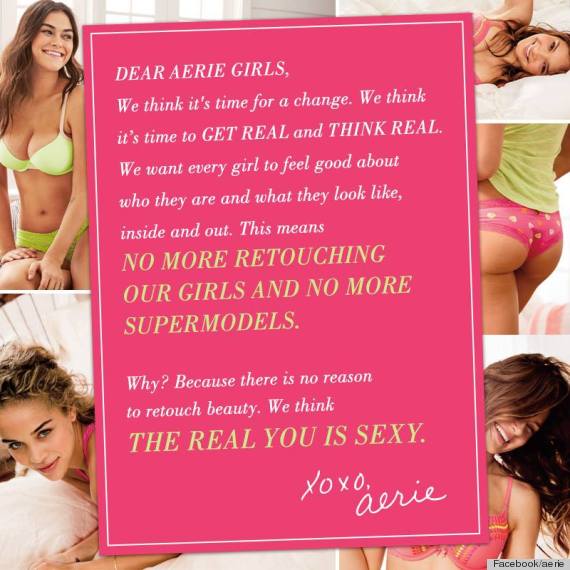 To see the full article I read, click here.
I love this because it shows real, healthy girls instead of super skinny models. Girls tend to turn to media and get their ideas of what is "pretty" from there. I am not saying one ad is going to change a lot. But it is definitely a great start! These models still look beautiful and have curves!
What do you think? Do you like what aerie did? Tell me in the comments!
xo, Scarlett