I have noticed a lot of people wearing tunics recently. In this post, I am going to compile a few of my favorite tunics, along with a few examples of people styling them, and what I believe are the pro's and con's of tunics!

Mary and Mak Boutique offers quite a few tunics that aren't really expensive. I absolutely love the nautical themes of these two, and it is neat that you can wear them with or without pants!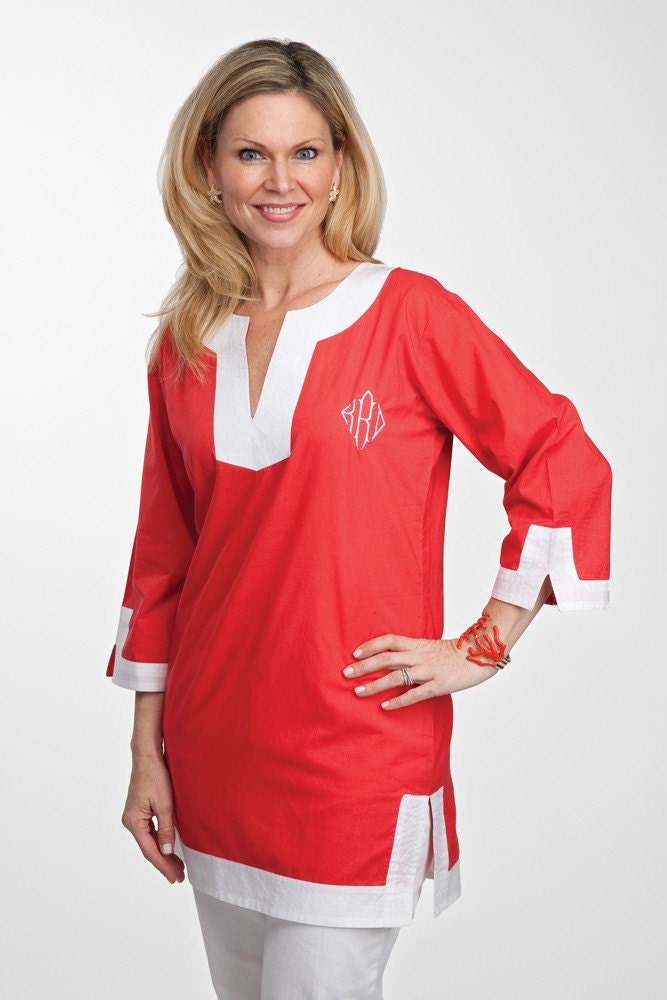 As you know, I have been loving monograms lately, so monogramming a tunic sounds like the perfect idea! And this tunic is poppy red, which is a big color this season!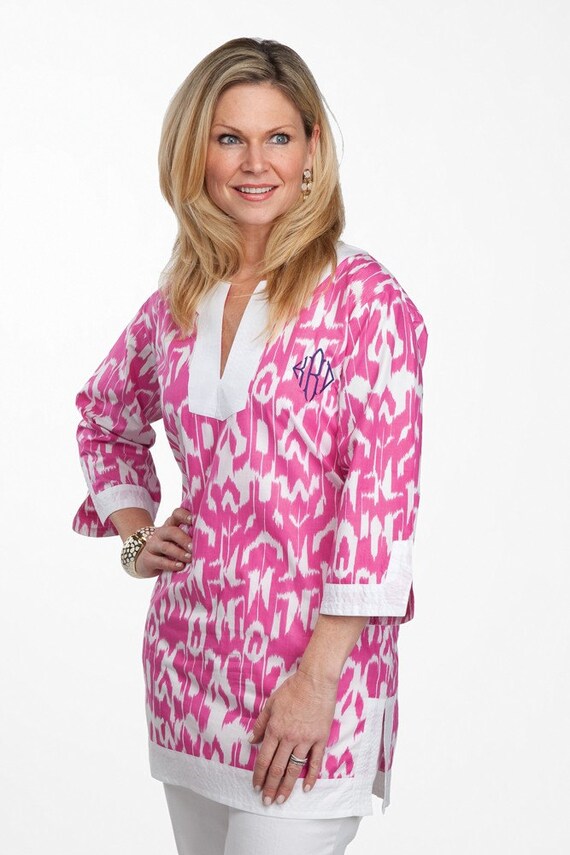 sadiesstitchery
has cute ones very similar to the previous boutique. I just really loved this pattern because it was busy but not too much! You can also get this one monogrammed!

One of the cutest ways to style these tunics are with monogram necklaces! Look at how perfectly Sarah wore this one. I think the white detailing is adorable!
I also love Chloe's styling of this Sail to Sable tunic. The gold accessories look perfect with the navy and green! Sail to Sable is a little pricier than the other options I showed, but I would still recommend checking them out if you are looking for cute tunics that are good quality!
Pros:
Endless ways to style
Easy and breezy for summer
Lots of different patterns
Cons:
Wrinkle easily

Some are expensive
Overall, I would say the pros outweigh the cons for me at least, and I can't wait to try a tunic if I can find one I love that isn't hundreds of dollars! What do you think about tunics? Do you own any or do you hate them? How do you style them? Tell me in the comments!