I am sure a lot of you have noticed the bow trend that has been going around. I love adding a cute bow to my hair to add a little something to any outfit. So for Sweetheart Series #11, I am going to show you guys a few of my favorite ones and a few easy DIY's I have seen!
This cream oversized lace bow from Forever 21, and is only $2.80! It is super cute and also comes in pink!
I have been wanting a velvet hair bow for a long time now, but I just can't make myself pay $14 for this one at American Apparel.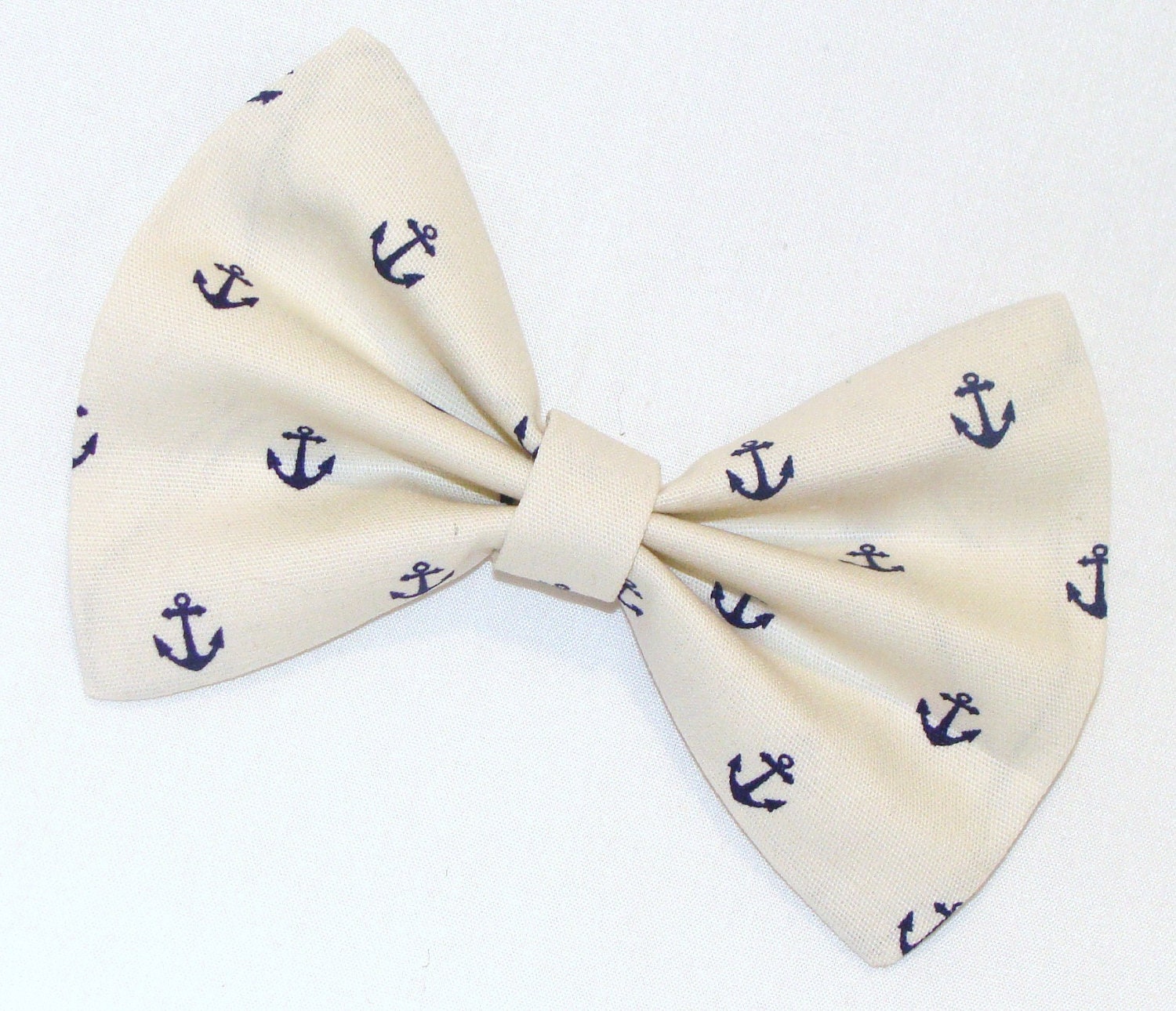 This anchor headband off of Etsy is so cute and would be perfect for summer! Plus, it is only $8.50!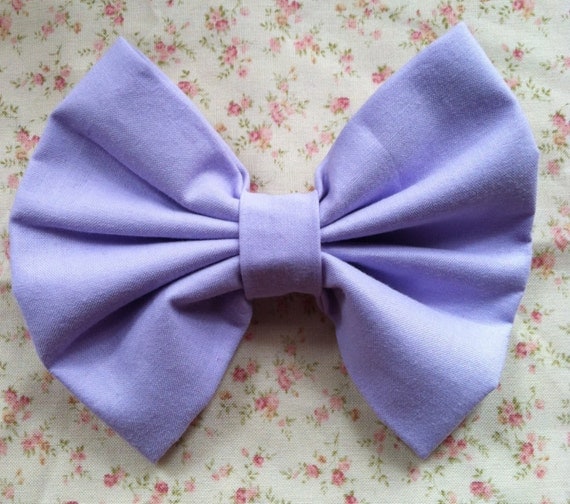 I also love this lavender bow also off of Etsy… I think it is perfect for spring! And for only $5, I am willing to take a chance! If you are looking for the perfect hair bow, I definitely recommend looking on Etsy if you can't find it anywhere else because they have a large selection!
DIY Hair Bows!
Velvet Hair Bow DIY!
Another velvet DIY tutorial... as you can tell I am really loving velvet this winter!
Tell me in the comments is you love bows too or if you have ever made any yourself!